Cross posted from beachbody forums - it's a homemade protein bar! I tried this one and it came out pretty good! I might add some sweetner like a tbsp or two of agave syrup or something. My next step is to make my own protein whey by adding cocoa to pure whey - something good like Ghiradelli or something.
It comes out thick - check out the picture: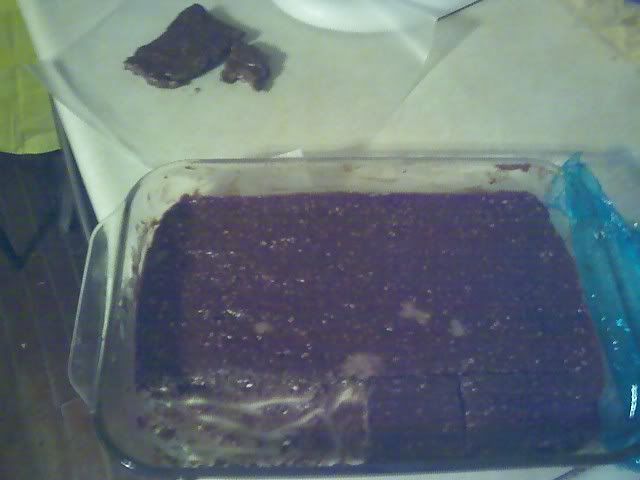 18 scoops Optimum double rich chocolate whey powder
3/4 cup skippy natural PB
1.5 cups quaker dry oats
3 tsp vanilla extract
6 Tbsp flax seeds
3 cups nestle carnation dry milk
1 cup chopped almonds
1.5 cups of water

Mix altogether until evenly blended. Spread out onto about a 14x11 cookie sheet (will need something to be sure it doesn't stick - I used wax paper with some oat flour). Flatten to between 1/4 and 1/2 inch. Refrigerate overnight. Cut into even pieces and put in ziplock bags - store them in fridge until snacktime. - my last batch made 22 - the larger you cut them = the larger the serving!!!

The total calories are 5458, protein 604g, carbs 332g, fat 203g.

If you make 22 bars here is the breakdown:

1 Bar = 248 calories, 27g protein (53%), 15g carbs (29%), 9g fat (18%).